5 Best Budgeting Apps To Take Control Of Your Personal Finances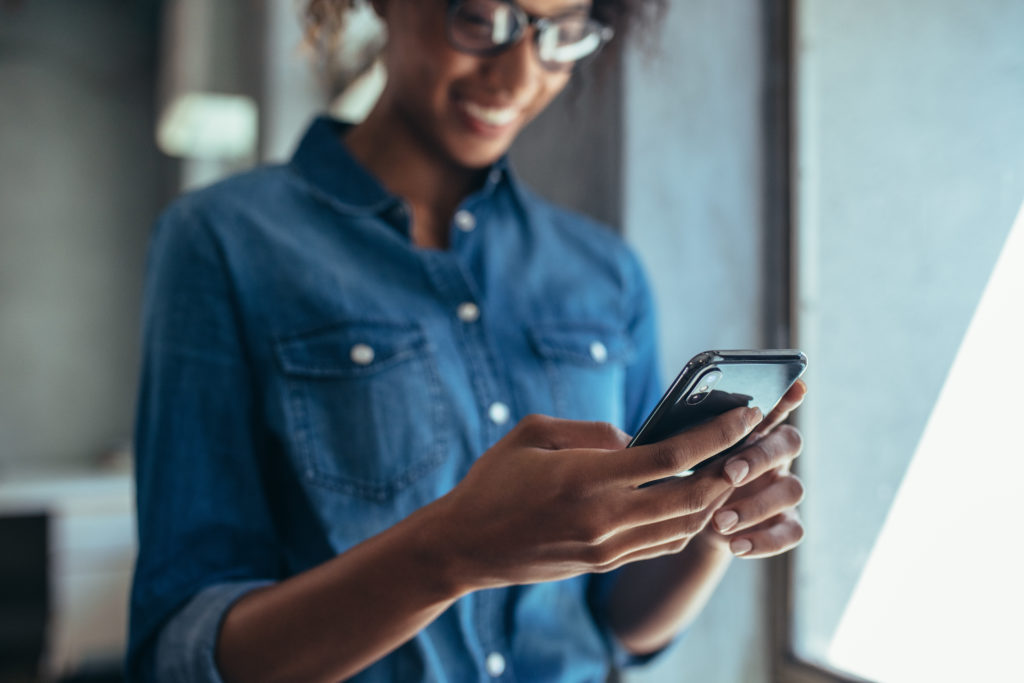 Did you make a resolution to get control of your finances in 2020? If so, how's it going? If you're like most, it's probably not going so well. It's never too late though. The first thing you'll need to do to get back on track is build a budget. This used to be a very complex task; however, it's now a breeze thanks to budgeting and planning apps. By downloading the ideal budget app for your needs, you can formulate a plan to pay off debt, save money, and budget for future expenses.
A budgeting app is a powerful financial tool. These apps are the best for creating and sticking to a budget, tracking spending and growing your savings.
Why Use a Budgeting App?
Where budgeting apps win over a traditional Excel spreadsheet is it takes your financial information and presents it in an easy-to-understand format. Visuals (such as pie charts) not only show you exactly where you're spending but also illuminate how much certain spending categories (like restaurants) are eating into your income. Budget apps help you stay on top of bills and everyday spending and show exactly how much you have leftover at the end of the day.
Plus, budget apps keep you accountable. The numbers don't lie, and it's hard to deny your spending habits or fiddle the figures when they're right in front of your face. A budgeting app is a great way to "keep it real," and motivate you to cut back on unnecessary spending.
The bottom line? Budgeting apps are easy to use and keep your financial life hassle-free.
Best Personal Finance Apps
Here are our picks for the best apps to help you get a handle on your daily, monthly and annual spending.
Mint
Cost: Free
Available for: iOS, Android, Web
Mint is one of our top picks for a financial tracker app because it's easy to use and it's free. Mint gives you an overall snapshot of your finances by bringing together your checking and savings accounts, credit card debts, bills and any 401(k) or IRA accounts.
With Mint, you can easily track your real-time income and spending, set savings goals and keep your budget on track. It shows your recent transactions, account totals and spending organized by category. You can also use Mint to alert you if you go over budget in any area. Another bonus? Mint sends you a free credit score when you sign up!
Personal Capital
Cost: Free
Available for: iOS, Android, Web
Personal Capital is one of the best money management apps available. It's lets you track your budget while including information about your investment accounts. The interface is intuitive and the visuals are easy to see on desktop, laptop, tablet, or phone.
Graphs of your investments by asset class, investment account, or individual investment are easy to read, making it easy to track your investment performance and manage your portfolio. You can even get help from an investment professional in some cases.
Personal Capital's budgeting functions aren't quite as robust or intuitive as some of the other money management tools, but they get the job done. The main advantage to Personal Capital is the fact that your investments are considered in the equation, giving you a holistic view of your total financial picture.
PocketGuard
Cost: Free
Available for: iOS, Android
Don't lose track of what's in your wallet. PocketGuard can help you keep track of your spending and help you plan and stick to a budget. This app can help you get an idea of where your money is going and take a look at the big picture of your monthly spending and net worth. PocketGuard can even help you find savings on your monthly bills.
Wally
Cost: Free
Available for: iOS, Android
Wally isn't the easiest app to navigate compared to some others on this list, but it works well for one thing: budgeting. This app helps you track your income and expenses while offering you a snapshot of your remaining budget to help you avoid overspending.
More popular with Millennials, this app is free to use and has both iPhone and Android versions (the Android version is called Wally+). One major benefit of Wally is its built-in support for virtually all foreign currencies, which makes it a better option for those who live outside of the United States.
Mvelopes
Cost: Free
Available for: iOS, Android, Web
Mvelopes is a digital envelope budget method app that can help you gain better control over your money. Mvelopes has been around for quite some time compared to some of the other similar apps. Because of its longevity, the app's developers have been able to improve it into a very robust tool that has many features for all levels of budgeting expertise.
Mvelopes provides three different product levels to consider, namely Mvelopes Basic, Mvelopes Plus, and Mvelopes Complete.
The advantage of using an envelope system is the ability to put your money into as many envelopes as your personal financial situation calls for. This way, you can account for every penny in your budget. Every product level allows for as many envelopes as you need. You can tailor your digital envelope budget to be as detailed as you want while keeping everything in one place.
Mvelopes offers every user live support, regardless of the level of the product, through phone or chat. Depending on the level, multiple resources are available such as a personal finance trainer who can offer consultation and advice on a quarterly basis. On the website, you can find many resources in the company's Learning Center.
Mvelopes feels that, since everyone's finances are unique, it needs to offer a variety of services for customers to consider. Users can pay bills and manage their budget from iPhone, iPad, Android, and desktop.