Are Monthly Subscriptions Worth It?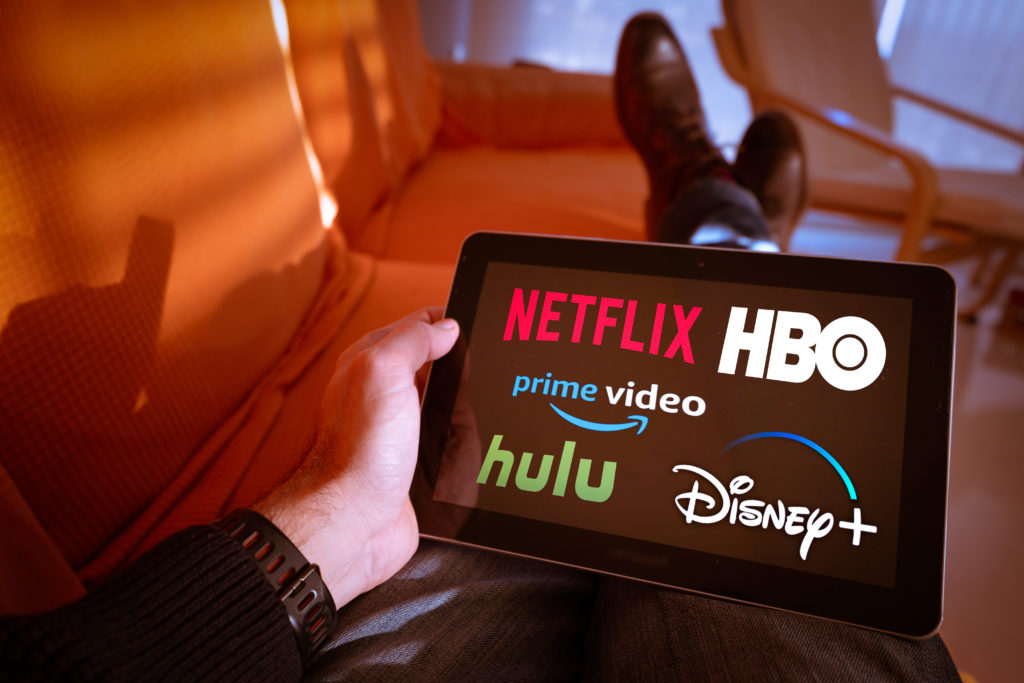 There are various subscription services out there these days, all with fairly reasonable monthly price tags. 
You have your choice between meal delivery services, book or audiobook services, computer software, game subscriptions, music streaming services, clothing delivery, and the list goes on and on.
Subscription services are everywhere you look, and they usually advertise something of convenience. You don't need to go grocery shopping — just get a meal delivery service! You don't need to go to the library — just subscribe to a monthly unlimited ebook service! All for an affordable price each month. Right?
As compelling as these offers might sound, some subscription services can wreak serious havoc on your budget if you're not careful.
How to decipher?
When deciding whether to splurge on subscription services, take your budget into consideration. Choose items that you're already buying or need and that will be cheaper than other options to fulfill that need.
To ensure a subscription service is worth the cost, pay attention to how the subscription goes when you first start using it. If you find yourself throwing your delivery into a corner of the room and forgetting about it, you might want to reconsider whether the subscription is worth your hard-earned cash.
Netflix
Netflix is a streaming service that allows our members to watch a wide variety of award-winning TV shows, movies, documentaries, and more on thousands of internet-connected devices
If you're looking to reduce the amount of money you spend on cable, some kind of entertainment streaming subscription like Netflix or Hulu may be worth the cost.
If you have a movie rental habit, this will be cheaper than renting multiple movies throughout the month or signing up for a cable network. You will be able to entertain yourself with hundreds of hours of television on the cheap.
Bonus Tip: If you have a friend that uses a streaming service that you don't have yet, ask to use it in exchange for the streaming service you do have. That way you both benefit from two streaming services for the price of one.
Spotify
Spotify is a music streaming platform where any music or podcast is always at your fingertips.
Music delivers joy and improves our moods. That alone is enough justification for a $2.50 monthly fee to unlimited music and podcasts. To add more though, consider Spotify as the soundtrack to your commute, your workday, your workout, your life.
Spotify individual pricing plans begin at $9.99 per month, but for $14.99, 6 family members can use Spotify, lowering the individual monthly price to $2.50, so let your dinner tablemates know about this steal.
Hello Fresh
HelloFresh is a meal delivery service that ships ingredients directly to your door so you can prepare healthy meals every week for you and your family
Meal delivery services like Home Chef, Blue Apron, and Hello Fresh are a novel way to cook delicious meals at home. Ordering your food this won't ever be cheaper than strategic grocery shopping, but at $10 a meal, on average, it could easily be less expensive than eating out.
As far as convenience goes, meal delivery definitely takes some of the stress (and time) out of weekly meal planning and shopping. Just remember, you still need to cook the meals, and that takes time! Look to Home Chef or Hello Fresh for the most straightforward recipes (and lowest cook times). I give Home Chef a special shout out because they do a little bit of the prep work for you, which I estimate saves 10 minutes or so each meal. Blue Apron and Plated are great for adventurous eaters who have extra time to invest in the kitchen.
You Need a Budget
You Need a Budget combines easy software with Four Simple Rules to help you quickly gain control of your money, get out of debt, and save more money faster
When technology works, it's a great solution for managing your money. With many of the apps on the market, you can categorize your spending, see your budget in real-time and also take pictures of your receipts for easy entry. Since we are all somewhat addicted to our phones, with an app, there isn't any excuse for not keeping up with your budget because it's literally in your pocket all day long.
Apps help you keep easy track of your spending by automatically breaking out your expenses in logical categories so you can search how much you've spent on eating out, or shopping or travel in any given period. If you're self-employed, technology can allow you to print easily off category lists of expenses that you can hand over to your accountant at tax time.
Apps do cost more than a free DIY budget, but there are some perks to apps that allow you to cut the costs. For instance, with YNAB if you are a student you can access the program for free. Mint.com also offers free budgeting and throws in a free annual credit report as well.
'I'll Cancel It Next Time' Syndrome
Some people get magazines year after year because they neglect to opt-out of the auto-renew.
They hang on to a barely used Amazon Prime subscription because after all, they might send away for a bunch of stuff at Christmas. (Except that they don't.)
They keep paying for a gym membership because they just know that next month they'll start working out again. (Except that they never will.)
The same can be true of subscription services. One reason such companies make money is that some consumers aren't motivated enough to cancel a service or product even after they've grown disenchanted with it.