Cheap (And Free!) Food You Can Get On Halloween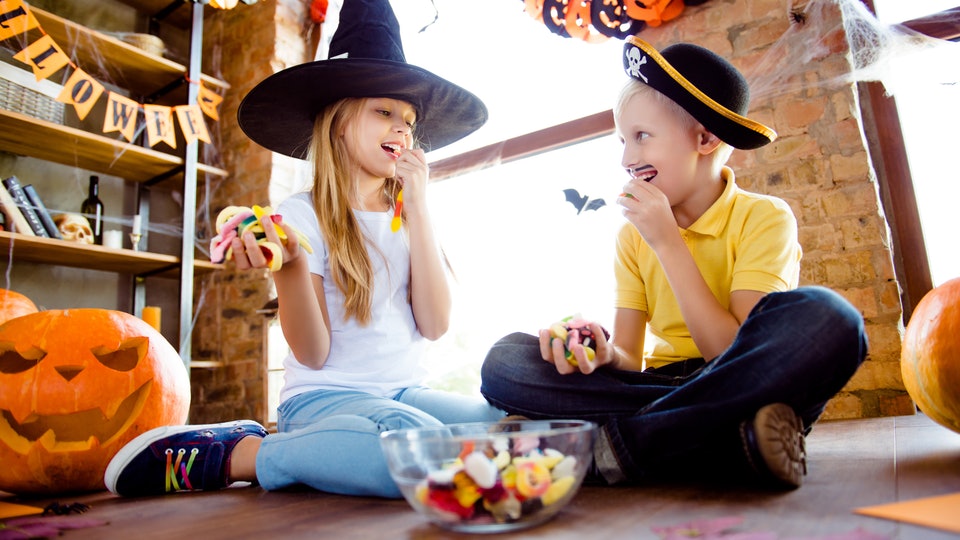 Trick-or-treaters can get a lot more than free candy this Halloween.
A Halloween costume also is the ticket to a smorgasbord of free and cheap meal deals and goodies for kids of all ages at restaurants nationwide. In some cases, a costume or purchase isn't required to score all the special treats.
Likely because of all the trick-or-treating and holiday parties, Halloween is often a slower than average day at local restaurants. Call to ask if your local location is participating in these spooktacular deals before heading out on Halloween to get free food!
1. Kids eat free NOW until Nov. 3
Kids 12 and under eat free all month long, in celebration of IHOP's "Spooky and Kooky" Adams Family inspired menu.
IHOP will give each child, with an adult meal purchase, a free meal from The Addams Family Menu. Who wouldn't want "Wednesday's Web-cakes" or "Uncle Fester's Chocolate Ice Scream Shakes" all month long?
Through Nov. 3 from 4 to 10 p.m. daily, kids 12 and under get a free kids meal entrée with each purchase of an adult entrée.
2. Chipotle
The Boorito is back for 2019. On Halloween, from 3 p.m. to close, you can get a burrito, bowl, salad or order of tacos for $4. You need to be in costume to snag this deal.
3. Chuck E. Cheese
Through Halloween, kids get 50 free tickets when they come in wearing their Halloween costumes and play All You Can Play.
4. DoorDash
Through 11:59 p.m. PT Thursday, the on-demand delivery service is rewarding customers for dressing up as their favorite food item with $10 off that item. To get the "Eat Your Costume" offer, see below directions.
Here's how it works:
Take a pic of yourself (or anyone who's willing — friends, significant others, babies, fur babies) dressed as a food item that is orderable on DoorDash (think hamburgers, avocado toast, sushi, hot dogs, french fries, bowl o' pho, milkshakes, risotto, etc.)
Post your costume photo on Instagram or Twitter using #DashOWeen
Wait for DoorDash to DM you $10 in DoorDash credit for the food you're wearing
Open DoorDash app, order food, and "Eat Your Costume!"
5. Krispy Kreme Donuts
Show up in costume on Oct. 31, and get a free doughnut of your choice. Experience their Monster Batch Halloween donuts for this special occasion only!
6. Papa John's
The Jack-O'-Lantern Thin Crust Pepperoni Pizza is back for 2019 at participating locations. Decorated to look like a grinning pumpkin, it costs $11. What a deal!
7. Cheesecake Factory
Order from The Cheesecake Factory via DoorDash, and use code TREATORTREAT at checkout to get one complimentary slice of REESE's Peanut Butter Chocolate Cake Cheesecake or HERSHEY's Chocolate Bar Cheesecake with an order of $30 or more.
8. Baskin Robbins
On Oct. 31, get $1.70 scoops in honor of Baskin's original 31 flavors. This deal goes beyond Halloween and works for any month with 31 days in it!