Eating Healthy on a Budget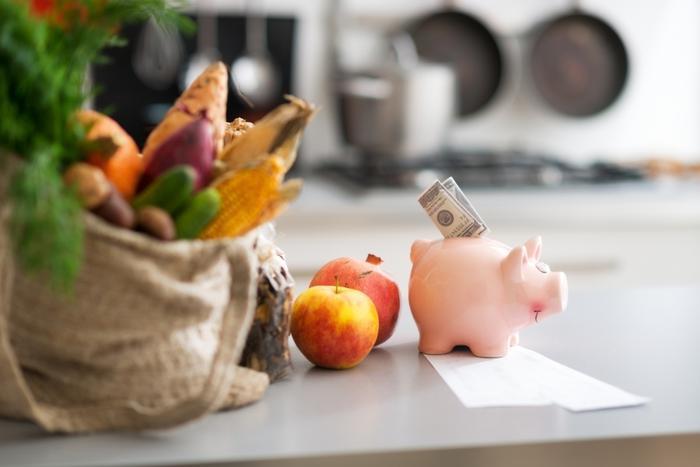 Can you eat a healthy diet without having to spend a lot of money? The answer to this is yes! There is a wide range of ways to reduce how much you are spending on your food budget, and you do not have to give up eating fruits and vegetables to do it. Consider these tips.
Despite the popular perception, processed food will usually cost more than the food you cook yourself. Restaurants are a money gouge. The downsides to cooking are time and convenience (it takes forethought and preparation to cook), but there's a real upside: People typically consume about 20 to 40 percent fewer calories when they eat in.
#1: Start with Creating a Meal Plan
How much do you toss away each day because you did not eat it fast enough and it went bad? This is not uncommon, unfortunately. If you are wasting fresh fruits and vegetables, and you are unsure how to reduce that amount, a good step to take is to switch to frozen products. These contain most of the same nutrients, but they are less likely to go bad before you can consume them. This, along with a meal plan for the week, can help.
#2: Head to the Farmer's Markets
Did you know that most areas have farmer's markets available throughout the year? These are grocers and farmers that are providing their products generally at base prices. This is lower than what you may find in the stores each day. The key is to find those local to you and to buy from them on a routine basis. Some offer CSAs, which allow you to buy a bulk share of a crop for a fraction of the cost. This can include meats as well as vegetables.
#3: Shop for What Is in Season
Another easy way to save money is to buy what is in season rather than what you normally would. For example, it is best to buy root vegetables during the fall and winter months and to keep some of the fresh fruits for the summer months. They also taste better when you are buying them in season. To keep up with nutrients, again, purchase your favorite frozen items.
#4: Do Not Overlook Coupons
While in the last few years, there have been various TV programs about couponing, the smart way to do is to keep things simple. Buy only those items that you use. Match up coupons with the sales going on right now. Try to avoid purchasing items that are less beneficial to your health, too.
#5: Shop Fresh
The key here is to know that fresh fruit and vegetables – those that are not precut or prepared for you – are less expensive than buying boxed products. You will find this is an easy way to save money and get a quality product every time.
It can be refreshing to know you can buy healthy food without overspending. Come up with a few other ways to save money without giving up your nutrient needs.
#6: Season your food so that it actually tastes good
The reason restaurant food is so tasty is because it's loaded with salt. But it's unlikely that you'll ever use as much at home as cooks use in restaurants. So don't worry about this too much — season to your taste. If it means you'll feel more satisfied and actually enjoy eating at home, that'll go a long way for health.
#7: Go generic
Did you know chefs save money by choosing generic brands? We're talking soups, dips, baking supplies, jams and jellies, condiments and sauces, frozen and canned vegetables, nuts, candy, cheese, milk, butter and more. Hey, if it's good enough for a professional chef, it's good enough for your kitchen, too.