How to Have Fun This Summer on a Budget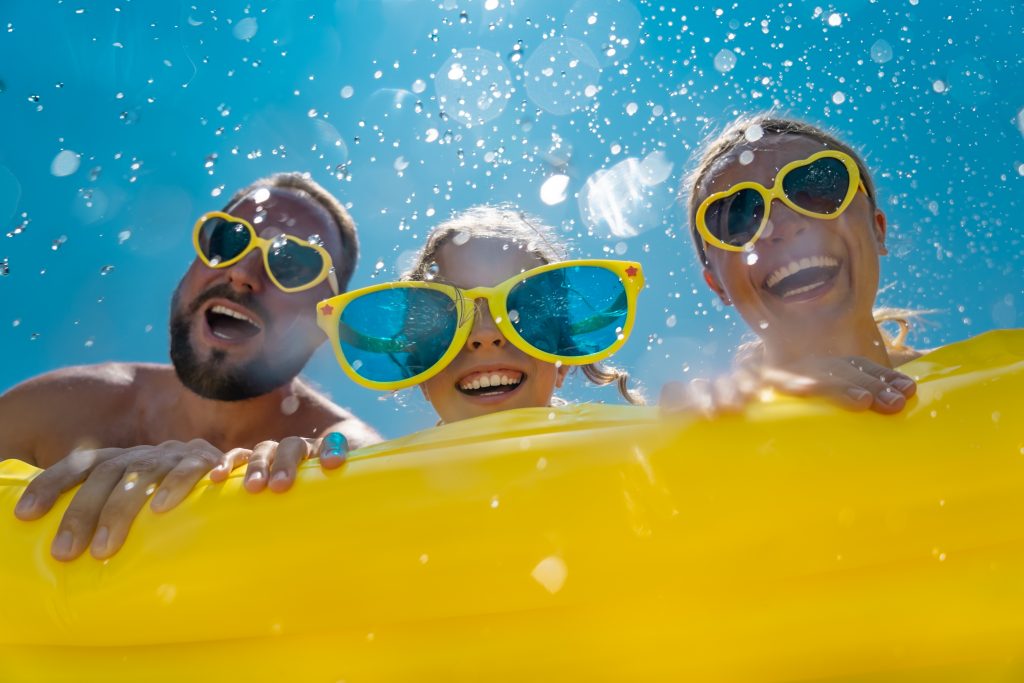 Welcome summer! Kids are ready to jump in the pool, play outside (and sleep in!), while parents are eager for barbecue dinners and easy-going evenings on the patio. Taking advantage of warm temperatures, outdoor activities, and time together as a family may seem affordable, but what happens a week later when the boredom sets in and concerts, amusement parks, and road trips are the main requests? Summer can be a respite, but also a financial conundrum if you're trying to find inexpensive summer activities to keep your family entertained.
Summer can be one of the most expensive seasons of the year for people (minus Christmas) due to costs associated with vacations, festivals, parties and weddings, and other fun events and activities. Here are some ideas to stay within your budget
Picnics in Parks
If there's a national park near you, why not sign up for an annual pass to save on entry costs?
Parks or gardens are places you can go to for a gourmet picnic with the family, barbeque or relax at a waterfall. And if you're looking for free things to do this summer, some parks don't charge entrance fees and it can help you to stretch your family budget.
Water Balloon Fight
Buy a few bags of water balloons and let your kids have a water balloon fight. They will have a blast seeing who can get hit the most. Or take it to the next level and play water balloon baseball!
Plant a Garden
Consider planting some new flowers or creating a little garden for your child to enjoy. They can help plant the garden, and then pick the produce once it begins producing. You could even do a fairy garden, those are really popular right now. You can find kits for them online, or get creative and make your own.
Go Camping and Hiking
The best inexpensive summer activities to take part in camping and hiking. Camping spots are usually extremely cheap. Simply buy enough food and water to last the entire weekend and budget for extra activities such as hiking, fishing, or horse riding.
Board Games
Remember life before video games? Introduce yourself, and your kids, to vintage favorites including Monopoly and Clue, or new favorites like Ticket to Ride, Codenames, and Settlers of Catan. Need a workout with a laugh? Try Twister
Scavenger Hunt
This is the perfect entertainment for kids of almost any age…or their adult counterparts. The host makes a list of fairly-available, inexpensive items, and players (in teams of 2 or 3) go looking for these hidden items. All teams must be back within a set time limit; the winning team is the one that's been able to collect the most items. Don't forget the prizes!
Sports
Get everyone out for a softball game, some corn hole, or a tennis match. Create your own family or neighborhood sports tournament by purchasing inexpensive sports games like disc golf, badminton, bean bag toss, lawn darts, and more. Skip Amazon for a change and check out your local 99 Cents Only stores for cheap equipment and prizes.