How to Save More on Your Grocery Budget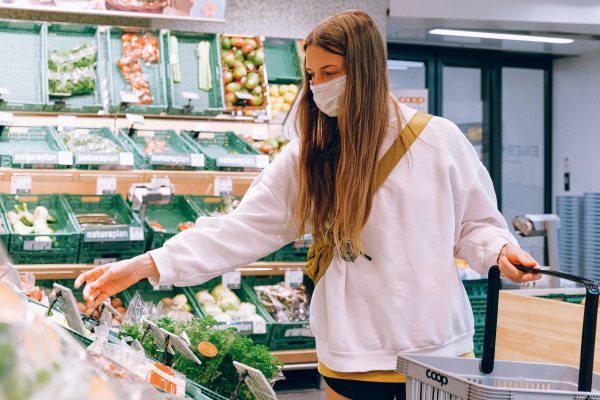 If your budget needs a makeover, reducing your food expenses is a great place to start
Figuring out how to save money on groceries can save you thousands each year. By perfecting your grocery budget, you can make some serious contributions to your savings goals. So, want to learn how to go grocery shopping on a budget? Here are some simple tips on how to save more on your grocery budget.
How much should I budget for groceries?
The average grocery bill for one person in the USA ranges from $150 to $300 per month, depending on age. This comes to around $35 to $70 per week on groceries for one person. This average also varies based on where you live and the type of food you purchase.
For example, when planning your monthly budget for groceries, you'll want to consider dietary choices such as gluten-free, dairy-free, keto, vegan and other diets. This can also impact your grocery budget if you don't pay attention to prices and weekly store sales.
Set a monthly or weekly grocery budget
Giving yourself a grocery budget is a great place to start. Take a look at how much you spent on groceries last month, and set a budget for this month. Start by trying to reduce your spending by a small amount like $20-$50, and keep reducing as you get better at saving.
Each family has different dietary needs and different family sizes, so choose what works for you. It may be easier to make a weekly budget instead of a monthly budget, so give that a try.
Shop the seasons
Knowing what's in season is one of the smartest ways to save money and contribute to less waste. Grocers provide more seasonal ingredients at their peak to customers which lowers the price. Build your meals around seasonal ingredients and buy up extra produce that can be frozen for later to take advantage of the savings.
Produce that has to travel farther costs more, so try to resist the allure of strawberries in February—they'll taste so much better in May anyway.
Buy in Bulk
Buying in bulk is beneficial for numerous reasons. First, it cuts down on plastic and packaging waste that ensures you're shopping just a little bit greener. However, financially it also makes sense, especially if you're shopping for a family of four or more.
US News points out that you have to view these kinds of savings as long-term, however, mentioning that if you save ten cents on something you use daily, such as hand soap, supplements, or even staple food items, that's $36.50 in savings per year. Multiply that by however many products you're buying and it adds up to big savings fast. If you don't have a family large enough to make bulk buying worth it, try teaming up with a neighbor, friend, or another family member. Buy in bulk and split the goods and costs.
Choose store brands.
No-name or store brand items are nutritious and are usually cheaper than the brands with fancy packaging. Try no-name or store brand products such as cereal, pasta, vegetables and canned goods.
Make A Meal Plan
With your grocery budget in mind and some ideas from the food items you already have on hand, make a meal plan for the week.
Have your calendar handy during your meal planning process. Note any times you'll be at a business lunch or out for dinner. Also make note of any busy times (like soccer practice or school activities) when you'll need a quick and easy meal.
Sign up for rewards
Many grocery stores now offer a rewards program to encourage customer loyalty. These stores will ask for your name and phone number during checkout. If you create a free account, you'll earn reward points that can be redeemed for grocery discounts, gift cards, or gas discounts.
Only Shop for What You Need
Before you head out with your meal prep list in hand, take stock of what you have. You can use an app like Out of Milk to keep track (notebook and pen works just fine, too).
This includes forgoing temptations, like a 10 for $10 sale. Those might seem like a good deal, but make sure you check the unit price, so you know whether you're actually saving money.
Cutting your grocery budget in half is totally doable. It just takes some planning to get the most savings you possibly can. Before you know it, you will have cut your grocery budget in half saving you hundreds of dollars every single month.