How to Start Investing Before 2020 with only $100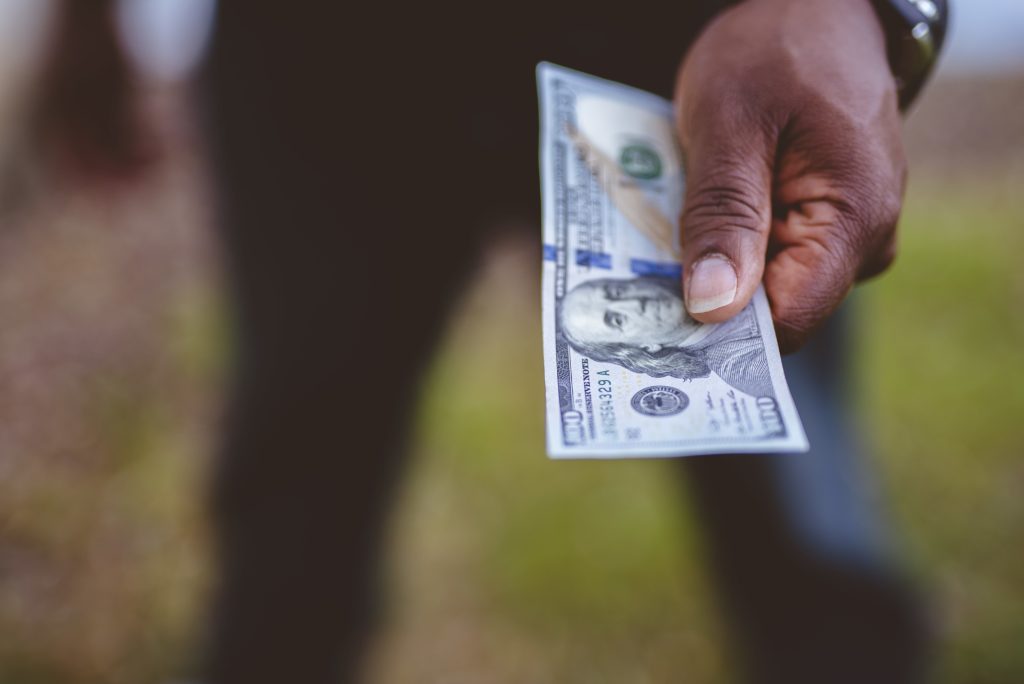 For those of you who are discouraged because you only have a little bit of money to invest – don't fret! Want to know the most difficult part of investing? Starting.
$100 may not seem like much, but you can make it grow into more. Don't underestimate the importance of beginning to invest with just $100 bucks. Millions of people never invest primarily because they never get started.
Investing 100 dollars may not sound like a lot of money in a traditional investment, but it will get you started. And it'll be what you do from there that will determine your financial future.
Open a Savings Account: Savings accounts are one of the most boring investments around, but they are SUPER safe. The idea isn't to leave your money here for very long but to build up your savings until you can get into some higher-yielding investments.
Invest through your 401(k): There is no easier way to invest your money and save for retirement than through your 401(k). Here's how it works, your employer takes money (pre-tax so you get a tax benefit) out of each paycheck and puts it into an account for you – it's as lazy as you can get and lazy is good in this case. In some cases, they may even match some of that money for you – so it's free money!
Invest your spare change: What if you don't have any money, can you still start investing? The answer is a definitive yes. How is that even possible? Thanks to new apps like Stash or Acorns, you can invest your spare change. You won't get rich quick doing this, and that's not the point. The point is to start a habit that will grow as you make more money.
Here's how it works. With Acorns, they round up any purchase to the nearest dollar amount and invest the difference. So, for example, let's say you buy a gallon of milk for $3.49. Acorns rounds it up to $4 and takes the $.51 and invests it for you.
Stash works in a similar fashion; they just don't round. With Stash, you open an account with $5 to start investing. With Stash, you get presented with a grouping of ETFs and some individual stocks, based on what would be suitable in light of your risk profile.
Books:
Books can change lives – why not invest in them?
Want a few classics that will improve your finances? Here are my picks:
The Total Money Makeover by Dave Ramsey
The 4-Hour Workweek by Tim Ferriss
I Will Teach You To Be Rich by Ramit Sethi
Payoff Debt:
This may not sound like much of an investment, but it might be the single best investment you can make with $100.
One of the best ways to do this is to pay off a credit card debt. If you have a credit card that's charging you say, 20% interest, paying it down by $100 will get you an annual "return" of $20. That's the equivalent of a 20% return on a traditional investment, which is virtually impossible to get on a regular basis.
What's more, paying off debt is an entirely risk-free investment. There's virtually no way to lose money on the transaction.
If you're looking to pay off debt but you virtually have no money at all, consider a personal loan with Kwikcash. Borrow money you need and only payback for the time you borrowed it.