Layaway Loans – a KwikCash Online Loans
Table of Content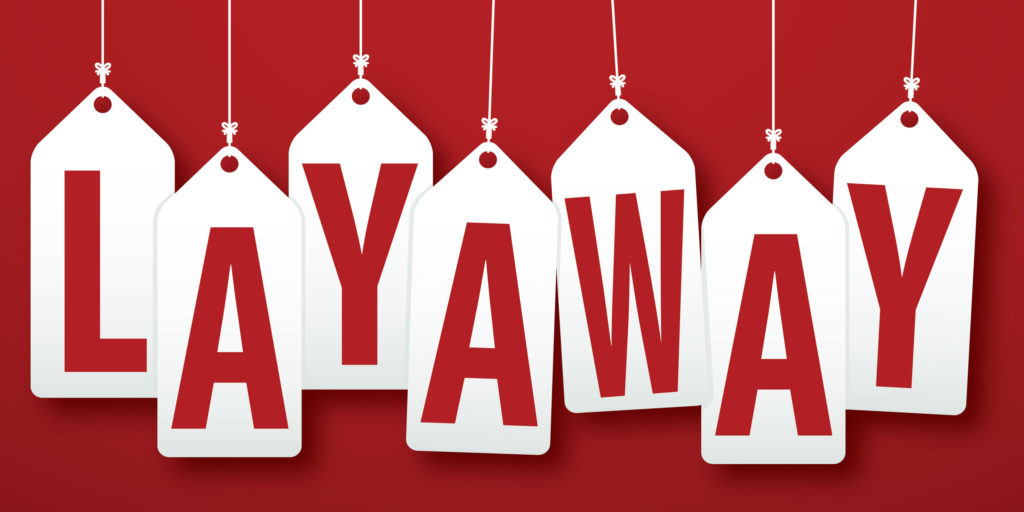 What is Lay-A-Way you ask?
Layaway is a purchasing method in which a consumer places a deposit on an item to "lay it away" for later pick-up when they are financially positioned to pay off the balance. Layaway also lets customers make smaller payments on the product until the purchase is paid in full.
Layaway purchase plans are not limited to brick-and-mortar retail outlets; some online merchants use them, as well. Some layaway sites operate like a combination shopping search engine and online shopping mart: The companies have hundreds of merchants and online retailers selling name brand items
Some sites offer layaway plans for non-retail items like travel, tickets to sporting events — even surgery. For example, if you're planning a vacation to the Bahamas in six months, or scheduling a certain medical procedure like plastic surgery in nine months, there are websites to handle your payment plan.
We are the only personal lender that offers such a convenience. Learn how you can benefit from this great service.
How Can I Benefit From Layaway?
Layaway programs benefits consumers allowing them to pay off loan products or debt to lower-income customers as a type of savings plan. Allowing the consumer to save up for their delayed due payment.
Layaway works differently than shopping with cash, a credit card or using an installment billing plan provider by the retailer or in this case a lender. With a layaway program, you'll make payments over time.
One more additional perk is flexibility. If the consumer needs to additional funds quick but can't pay in the next week or two – Layaway can be a huge benefit in this case.
"With our convenient layaway plan, you can buy or pay what you want, when you want"
A Brief History of Layaway
The advent of layaway came during the Great Depression of the 1930s. However, it fell out of favor during the 1980s, as the ubiquity of credit cards decreased its utility. In September of 2006, Wal-Mart discontinued its layaway service in all its stores, citing a decrease in demand and rising implementation costs.
KEY TAKEAWAYS
The term "layaway" refers to the retail purchasing method in which consumers place a deposit on items of merchandise—to "lay them away" for later pick-up at a time when they have the funds to pay the balance in full.
Layaway programs are generally aimed towards shoppers with limited income who may struggle to pay for purchases in one lump sum.
Created during the Great Depression of the 1930s, layaway programs declined during the 1980s, as the ubiquity of credit cards decreased their utility.
Layaway programs can be beneficial depending on your situation and the layaway policy