Savings Strategies in 2020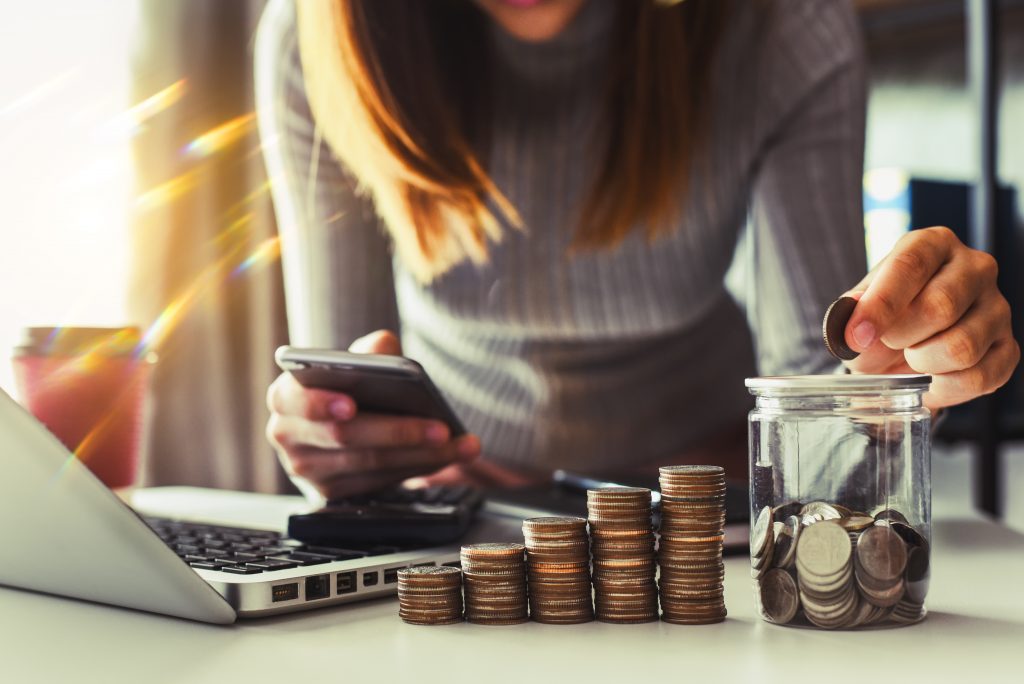 No matter where you are on your financial journey, you need to know that it's possible for anyone to turn their financial life around and start saving money. Sometimes all it takes is that first step in the right direction to get things moving in your favor. But, as with most things, sometimes that very first step is the hardest part.
STEP ONE: FIGURE OUT WHAT YOU'RE SAVING FOR
Stop "saving for the sake of saving". If you don't tie your savings to a goal, what's the incentive to stick to the strategy? It doesn't matter if you're saving for something small or large, you need to define what you want – that includes defining how much you need and when you'll need it.
STEP TWO: OPEN A SAVINGS ACCOUNT(S) AT AN ONLINE BANK
If you're still using a brick & mortar savings account, you are your own worst enemy. The best place to keep your savings is at an online bank. Why? A few reasons. The first – it keeps your savings out of site and out of mind. The second – while you're saving up, might as well have your money working harder for you. Most brick and mortar banks (including credit unions) pay ~ .01-.03% in interest. On $20,000, that's somewhere between $2-$4 a year – highly insulting! At an online bank, you're earning about 160x that amount, closer to $320 a year. We realize the difference isn't going to make or break you, but it's a couple of extra happy hours each year – we'll take it.
STEP THREE: FIND WAYS TO CUT YOUR SPENDING
If your expenses are so high that you can't save as much as you'd like, it might be time to cut back. Identify nonessentials that you can spend less on, such as entertainment and dining out. Look for ways to save on your fixed monthly expenses like television and your cell phone, too.
Here are some ideas for trimming everyday expenses:
Use resources such as community event listings to find free or low-cost events to reduce entertainment spending.
Cancel subscriptions and memberships you don't use—especially if they renew automatically.
Commit to eating out only once a month and trying places that fall into the "cheap eats" category.
Give yourself a "cooling off period": When tempted by a nonessential purchase, wait a few days. You may be glad you passed—or ready to save up for it.
STEP FOUR: MAKE SAVINGS AUTOMATIC
Almost all banks offer automated transfers between your checking and savings accounts. You can choose when, how much and where to transfer money or even split your direct deposit so a portion of every paycheck goes directly into your savings account.
Tip: Splitting your direct deposit and setting up automated transfers are simple ways to save money since you don't have to think about it, and it generally reduces the temptation to spend the money instead. With Mobile & Online Banking, Bank of America clients can easily set up automatic transfers between accounts.
STEP FIVE: REVIEWS YOUR DEBT PAYMENTS
Take a look at the interest rates on any debt payments you may have. Regardless of how low your interest rate is on your line of credit, credit cards, mortgage or a loan if you look around and see what other companies are offering for the same product you may find that you can do better. If you're paying 5% interest on your line of credit, you may be able to show your bank that others are paying 3.5% and get them to do the same for you. If you're paying 20% interest on a credit card, see if your credit card company has a lower interest rate card. You may be able to get them to move you to a 12% card, or you may be able to find an even better rate somewhere else. If you have a mortgage, have a chat with a mortgage broker and make sure you're getting the best rate possible.
STEP SIX: PAY YOURSELF FIRST
When you do this, you are employing a good strategy of paying yourself first.
It means that you designate a specific amount out of your paycheck as your personal money (as distinguished from the money that will go to your family budget). You then pay that money to yourself before you pay your bills or anybody else. This can be any amount that you decide – $25, $50, $100 or maybe a certain percentage of your paycheck. The important thing is that you take care of this before anything else. Most people pay off their bills first then spend on other expenses and save whatever is left – if there is anything left over. For a majority of Americans, that method doesn't work for the simple fact that nothing is ever left after all the expenses.
Having this mindset will help you save money because by then, paying yourself first has become your first financial priority. This will give you the discipline with your money because even if your budget is a little tight, you will learn to make adjustments elsewhere while your savings remain intact and continue to grow.
STEP SEVEN: PACK LUNCH + EAT AT HOME
According to the Bureau of Labor Statistics, the average household spends approximately $3,365 on food outside of the home each year. That's $280 per month! Buying lunch a few times a week may seem harmless in the moment (especially when your favorite restaurant is walking distance from your office), but you can save quite a bit of money just by packing a lunch!
Not only that, but you can also often purchase a week's worth of groceries for the same price as two dinner meals out. Instead, prepare your food at home and watch your savings pile up, month by month.
THE BOTTOM LINE
The above strategies will help you to stick to a budget and save for your goals all while allowing for some budgeted fun. Remember, a goal without a plan is just a wish. Write it down, create the time and opportunity and make it happen