The Ultimate Guide to Personal Online Loans in Alabama
Table of content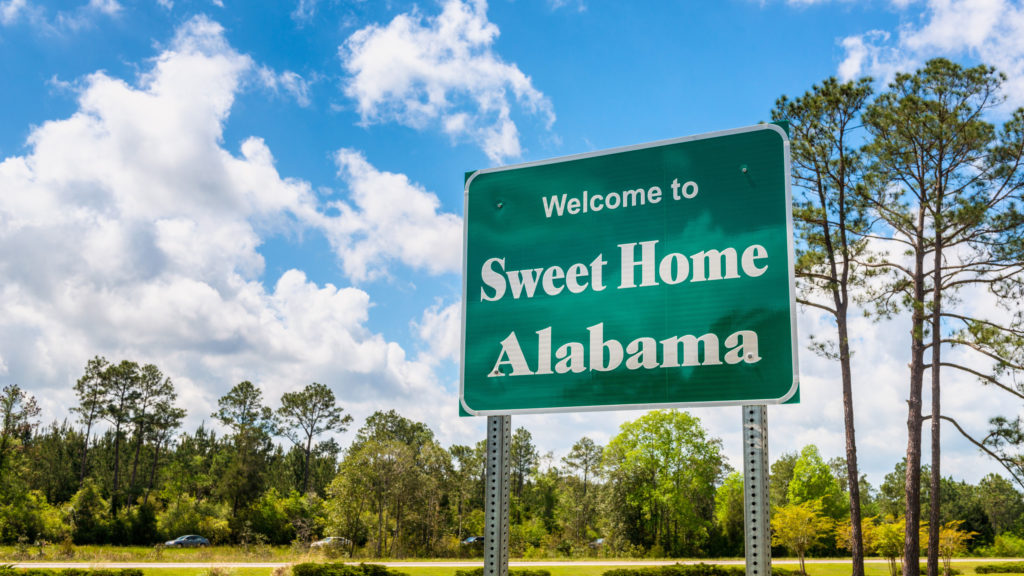 When you need cash for something other than a car or a home, a personal loan seems like an inexpensive way to get the money you need. Money from a personal loan can be used for just about anything, and people with great credit scores can find excellent interest rates. However, such a loan may not be the best type for your personal financial situation. In this guide, we explain the ins and outs of personal loans and how personal loans work so you can decide if one is the right option for you.
What Are Personal Loans?
A personal loan allows borrowers to take out a fixed amount of money to use for just about anything. People commonly use them to cover the cost of weddings, medical bills, and home improvements and to pay back higher-interest debts.
In general, personal loans are installment loans, which means that borrowers will pay back a fixed amount every month until the loan is paid off.
How personal loans work
You borrow money at a fixed interest rate, over a fixed amount of time, then you pay a fixed monthly payment until your loan is paid off.
While the terms of your personal loan can depend on an array of factors, these loans are typically offered in amounts up to $35,000. You may be able to borrow this amount for any length of time from 12 months to 20 years.
Interest rates charged through personal loans can vary quite a bit, and they are typically higher than you see with secured loans such as home equity or auto loans. That's because personal loans are unsecured debts. Whereas a secured loan — think home or auto loan — is secured by an underlying investment (in these cases, a home or car), unsecured loans aren't secured by an investment. The banks are taking on a greater risk lending without any collateral, so they charge higher fees and APRs as a result.
How to qualify for one
If you're considering a personal loan, here's what you'll need to qualify:
Good or excellent credit
Proof of ability to repay
Low debt-to-income ratio
Co-signer
Check your credit score and reports
Once you have a handle on your own financial needs, you'll want to check your credit. You can view your free annual credit reports through AnnualCreditReport.com. For your credit score, you can try free credit check tools like CreditKarma or Credit Sesame to get score estimates.
This will give you an idea of how your credit history will be viewed by lenders. You can compare lenders' credit requirements to your credit score or reports to see if it's a good match.
A good credit score for personal loans will be at least 680. With this FICO score or higher, you'll qualify for a wider range of personal loans and lower interest rates. However, some lending platforms, like Avant, set credit score minimums for personal loans as low as 580.
If your credit score is under 580, don't panic. You might still be able to get personal loans for bad credit. But you should expect to do more legwork to find a loan – and plan to pay more to borrow.
Apply for and get a personal loan
At this point, you've identified a lender that meets your needs. You've been pre-approved and compared personal loan offers. You've probably identified the personal loan with the best terms for you.
Completing a personal loan application
The next step is to apply for a loan with the lender who is your top choice. You'll fill out a full personal loan application similar to the pre-approval application, but it might ask more detailed or in-depth questions:
Proof of identity, such as a passport, driver's license, birth certificate.
Social Security number.
Proof of employment and income, such as an offer letter or recent paystub.
Bank account number to which the lender can deposit loan funds.
The application will also include a hard credit pull to give the lender greater insights into your credit history.
Besides these items, lenders might require additional documents specific to their underwriting process. Some will be interested in your education level and might ask for proof of a degree. The lender might even ask for bank statements or other financial information.
Lenders' processing times will vary from 24 hours to up to two weeks. Check the lender's site for information on their timeline for processing loan applications. You're also free to contact the lender to check on your application.
Signing a personal loan agreement
You've submitted the application and the lender has reviewed it. If everything checks out, the lender will extend you a formal offer through a loan agreement.
The loan agreement should fully outline the details and terms of the personal loan. This will include all fees and costs, repayment length, and disbursement details for how you'll receive the loan funds. Make sure to fully review this contract so you understand what you'll be signing on for.
If the terms of the personal loan are as expected, it's time to sign the loan agreement. Your signature will make the loan agreement binding, and you'll be responsible for adhering to the terms or the loan.
Once the lender receives the signed loan agreement, it will disburse the funds to your account, usually through direct deposit. It might take a day or two for the transfer to process and deposit. Once you've received the money, you're free to use the personal loan funds how you want.
Overall, getting a personal loan isn't too complicated. Choosing the right loan that works for you will require research, comparison, and some tough decisions. But getting the cash you need now, without compromising your financial future, is the key to making wise decisions when getting a personal loan.
Interested in a personal loan?
Applying takes less than 3 minutes! Start here