Top 6 Consolidation Loans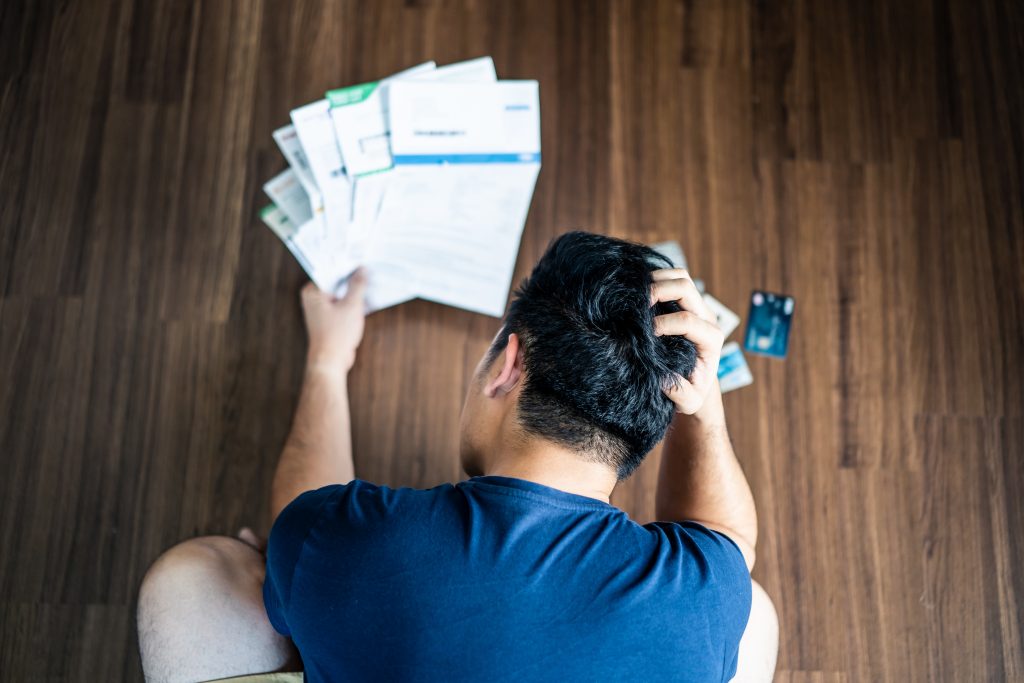 When you're in debt, it can feel as if it's impossible to get out of it. Once you start missing payments, your credit score will drop and you won't get accepted by any other creditor.
Well thankfully, there are ways you can get through it, as some loans for debt consolidation with bad credit are available, and thousands of Americans use them to get out of a financial hole.
It's a way for you to put all of your debts into one place, making it more manageable and less daunting.
So, if you're considering applying for a debt consolidation loan, or you just want to learn more about what's out there, then keep reading for more information.
Upgrade
Pros:
Can borrow up to $50,000
Possible to get the funds within one day
Application won't affect your credit score
Inclusive for borrowers with a poor credit history
Cons:
Origination fees may be off-putting
If your credit score isn't perfect, then you'll be relieved to know that Upgrade has loan options for customers with low credit scores.
If you're not sure whether you'll get accepted, then fill out the quick and easy online application. You should hear back pretty quickly, with some users hearing back in seconds. Also, applying won't have a negative impact on your credit score!
With Upgrade, you can borrow anything from $1000 to $50,000, which is ideal for covering existing debts. The APR can vary between 7.99% – 35.99% depending on your credit score, and the loan terms are generally from 36 to 60 months (that's 5 years!).
BadCreditLoans.com
Pros:
Caters for poor-credit customers
Great for smaller, short term loans
Informative and useful online resources
Competitive interest rates
Cons:
Lower loan terms than competitors
If you're after quick money to cover a small debt hanging over your head, then it's definitely worth checking out what BadCreditLoans.com has to offer.
Their terms are generally shorter than other loan companies- you'll have anything from three months to three years to repay the loan depending on your credit score.
They have excellent online resources that are super informative – from information on scam spotting to different types of credit lines, it's sure to help make managing your finances a bit easier.
The interest rates vary, but the lowest is 5.99% and the highest is 35.99% – and naturally, the higher your credit score, the lower the APR.
LendingClub
Pros:
Can borrow up to $40,000
Applying won't have an impact on your credit score
Convenient loan calculator
Helps you take control of your finances
Cons:
Origination fees can cost up to 6% of the overall loan
Consolidating debt can be a stressful experience, but it's sure to be made easier with a LendingClob loan. With competitive interest rates starting at 6.95%, you're sure to find an appealing loan to match your circumstances.
Many applications can negatively impact your credit score if rejected, but this isn't something you'll need to stress about with LendingClub. On top of this, the application process is quick and easy, and the verification process and responses are super speedy.
The loan terms are generous – the loan can be spread out across up to 60 months – yes, that's 5 years!
There will be a one time origination fee, which will depend on your loan type. It can cost you anything from 1% and 6% of your overall loan, and will need to be paid immediately.
PersonalLoans.com
Pros:
Up to 6 years to repay the loan
Flexible plans available
Interest rates start at 5.99%
Simple 3-step process
Can borrow up to $35,000
Cons:
It can be tough paying off debts, especially when third parties are involved and interest rates start rising. Thankfully, you can take out a loan with PersonalLoans.com. Depending on the type of loan you get approved for, you could have up to 72 months (yes, 6 years!) to pay off the loan.
This is a great way to spread the cost of monthly payments. It can be super stressful when the monthly payments are steep, but you can relax with a PersonalLoans.com loan. Meeting the monthly payments will be easier than other loans, making it an excellent choice for a debt consolidation loan.
One Main
Pros:
Easy and convenient One Main Loan Calculator
No prepayment fees
Fixed rates and easy-to-manage repayments
Same-day funds
Cons:
Higher APR than other debt consolidation loans
Although the interest rates start at 16.05%, they are capped 35.99%. One Main is a great choice for consolidating debts, and offer manageable payment plans that are sure to take the stress off your shoulders.
If you're unsure what kind of loan you'll qualify for, you can use the convenient online loan calculator. Your monthly repayment will vary – it all depends on what offers you get and what terms you approve to – which ultimately depends on your credit score.
The terms are generally 24, 36, 48, or 60 months, which is a good way to spread the cost and makes the monthly payments easier to keep on top of.
KwikCash
Pros:
Flexible payments
No fees ever
Quick funding
Step by step guiding process
Caters to less than perfect credit customers
Cons:
KwikCash is a great alternative for consolidating debt and offer flexible payment plans that are sure to take the stress off your shoulders. They never tack on any origination fees, loan fees, prepayment fees, so it's one less thing to worry about!
The terms are generally up to 24 months depending on the amount of your loan. This gives you more than enough time to get back on your feet and pay back the loan.